PROFESSION
JI LI DENG Fasteners (JLD) is an ISO 9001:2015 (Quality Management System) certified supplier that has always been persistent in producing quality customized parts to well-established suppliers worldwide. All produced products undergo careful inspection in our laboratories accredited with ISO/IEC 17025 which is widely recognized and standardized in most major countries. Together with setting high quality standards for ourselves, satisfying our clients' demands and requests has also been our main concern with "Excelsior" being our everlasting motto!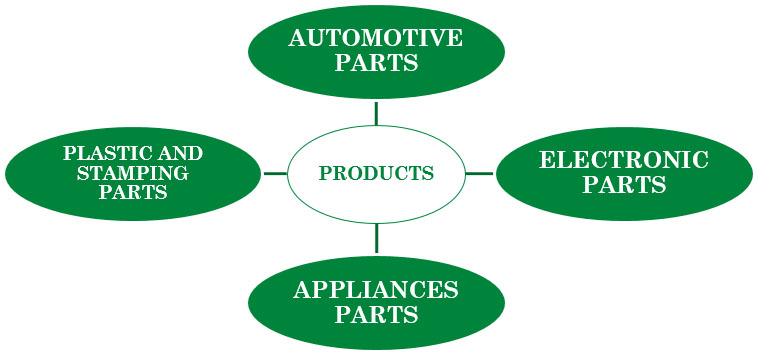 MANUFACTURER
Our accredited manufacturers specialize in OEM screws for over 21 years providing OEM screws for appliances and electronics including automotive industrial worldwide. Ever since the founding of JLD, we have reached out on a global scale to renowned suppliers/distributors and maintained sustainable and long-lasting partnerships—including Chrysler, Volkswagen, Peugeot, Nissan, Ford, Toyota, John Deere, Johnson Control, and more. Over the years, our manufacturer has proven its consistency and assurance to our suppliers and, nonetheless, in the years to come.
CONNECTING THE WORLD
JLD has always strived towards seeking connection to the world. Annually, we have exhibited an extensive range of quality customized products in large global exhibitions to showcase the best of our products and welcome all potential suppliers to exchange any ideas. We will continue to introduce JLD to the global market—stretching out to the world.
SERVICE
We offer and process orders for a vast selection of products from Automotive parts, Electronics, Appliances, Plastic & Stampings, and CNC, to assorted customized parts. With pricing kept competitive, we guarantee to deliver quality products and schedule prompt delivery/shipments within promised deadlines. More importantly, we provide the finest and the most efficient services.